Aquafaba
Aquafaba
Origin:
USA, Latin America, Canada
Certifications:
Kosher, USDA Organic
Variations:
Liquid
Uses:
Often used as an egg-white substitute, this product is great as a binding agent, or can be whipped and used in confectionary treats. Three tablespoons of chickpea broth can be used to replace one egg.
Description:
Aquafaba is the broth that is derived from cooking of the chickpea. This legume byproduct is primarily composed of carbohydrates (starch, sugars and fiber), protein, and water. During the cooking process, the starches in the seed are gelatinized, setting up conditions which allow for soluble parts of the seed to disperse back out into the cooking water. Vegan, Gluten Free, Non-GMO.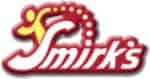 Have you found a product that might be a good fit, but want to experience it in person?
Reach out to us to request a sample. We'll get one out to you right away.