Brown Rice Syrup
Brown Rice Syrup
Origin:
USA, India
Certifications:
Kosher, USDA Organic, Project Non-GMO
Variations:
DE42
Uses:
Utilized as another great alternative liquid sweetener. Add it to drinks like coffee or tea for a little extra sweetness or in any recipe that calls for a liquid sweetener, like granolas or energy bars. It can also be drizzled on top of pancakes or waffle
Description:
Brown rice syrup is an amber to golden, colored syrup with a clean, sweet flavor. The syrup is extracted from prime quality rice grains which have undergone a natural enzymatic treatment. The sugar extract obtained is filtered and concentrated into syrup. Vegan, Gluten Free, Non-GMO.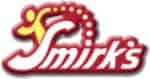 Have you found a product that might be a good fit, but want to experience it in person?
Reach out to us to request a sample. We'll get one out to you right away.