Almond Protein Powder
Almond Protein Powder
Origin:
USA
Certifications:
Kosher, USDA Organic
Variations:
Defatted Flour, Natural or Blanched
Uses:
Blends perfectly into sauces, smoothies, baked goods, and salad dressings. Also great for adding a protein punch to energy and granola bars.
Description:
Almond protein powder is made from expeller pressing the oil out of whole almonds, leaving a partially defatted cake which is then milled into a fine powder. It has a clean, naturally sweeter taste that does not require added sugars to mask an unsavory flavor profile. Like the whole almond, almond protein powder is an excellent source of several essential vitamins and minerals. Vegan, Gluten Free, Non-GMO.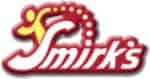 Have you found a product that might be a good fit, but want to experience it in person?
Reach out to us to request a sample. We'll get one out to you right away.