Almonds
Almonds
Origin:
Spain, USA
Certifications:
Kosher, USDA Organic
Variations:
Whole, Sliced, Broken Grade, Pieces, (Blanched, Dry Roasted, Pasteurized product available), Butter, Flour/Meal, Protein Powder
Uses:
A stand-alone snack, or in trail mixes, cereals, chocolates, or granola/granola bars. Used in baking cookies, cakes, pastries and confections.
Description:
Almonds are abundant in nutrients, like protein, dietary fiber, unsaturated fat, magnesium, calcium, iron and potassium. Vegan, Gluten Free, Non-GMO.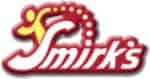 Have you found a product that might be a good fit, but want to experience it in person?
Reach out to us to request a sample. We'll get one out to you right away.