Avocado Oil
Avocado Oil
Origin:
Mexico, Spain, Chile
Certifications:
Kosher, USDA Organic
Variations:
RBD, Virgin, Unrefined
Uses:
Used as a food condiment, in salad dressings, also for cooking and frying. It is also used for lubrication and in cosmetics.
Description:
Obtained by pressing pulp of avocados and mechanically extracting the oil, Avocado oil is available in RBD, virgin and unrefined varieties. Depending on the application, it can be sourced with a more neutral flavor profile with a high smoke point or can have the more full-flavored experience that you'd expect from an avocado. It can be used as an edible oil in its raw state or can be further processed. Vegan, Gluten Free, Non-GMO.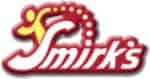 Have you found a product that might be a good fit, but want to experience it in person?
Reach out to us to request a sample. We'll get one out to you right away.