Banana Chips
Banana Chips
Origin:
The Philippines
Certifications:
Kosher, USDA Organic
Variations:
Sweetened & Unsweetened
Uses:
Stand-alone snack and added to trail mixes and put atop salads. Coated with chocolate, and baked into cookies and muffins.
Description:
Round slices banana chips made from properly selected, mature, green banana, "Saba" variety and fried in coconut oil. Vegan, Gluten Free, Non-GMO.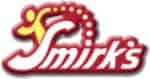 Have you found a product that might be a good fit, but want to experience it in person?
Reach out to us to request a sample. We'll get one out to you right away.